Selina Shah,
MD, FACP, FAMSSM

is board certified in sports medicine and internal medicine.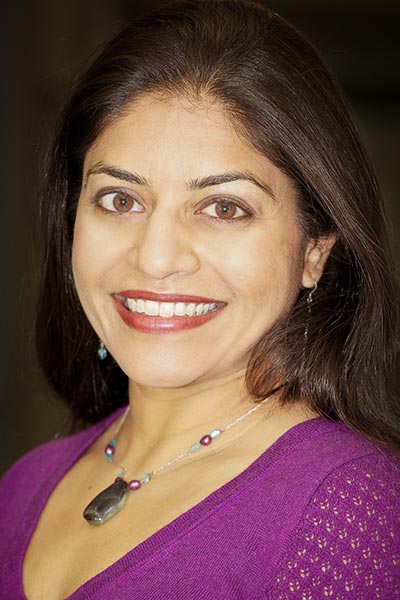 She has a broad range of experience from treating Olympic, professional, and recreational athletes to professional and amateur performing artists including dancers, theater performers, and musicians.
An avid athlete and artist herself, Dr. Shah understands the importance of safe and healthy return to activity when suffering pain or injury. In addition to serving as a team physician, Dr. Shah has helped organize and participate in coverage for mass sports participation events such as Ironman triathlons, triathlons, marathons, bike events, golf tournaments, and tennis tournaments.
Dr. Shah attended Vanderbilt University for undergraduate, medical school, and internal medicine residency. She completed her sports medicine fellowship at Kaiser Sports Medicine Fellowship in Los Angeles.
Dr. Shah has been athletically active all of her life. She has competed in gymnastics, rhythmic gymnastics, and swimming. She has over 30 years of experience as a dancer having studied modern, ballet, pointe, hip hop, jazz, and Bollywood. She is a former professional Bollywood and salsa dancer. She currently stays active by participating in dance classes, running, weight-lifting, plymotric and resistance training, and yoga. She enjoys cooking, playing the piano and spending time with her family.
Dr. Shah specializes in treating medical and musculoskeletal issues in people of all ages. She also specializes in musculoskeletal ultrasound for diagnosis and ultrasound guided injections into joints, tendons, ligaments and bursa. Additionally, Dr. Shah manages concussions. Dr. Shah stays up to date with treatment options for her patients by attending and lecturing at international conferences and reading medical journals. She performs Platelet-rich-plasma (PRP) injections as well as Tenex percutaneous tenotomy under ultrasound guidance.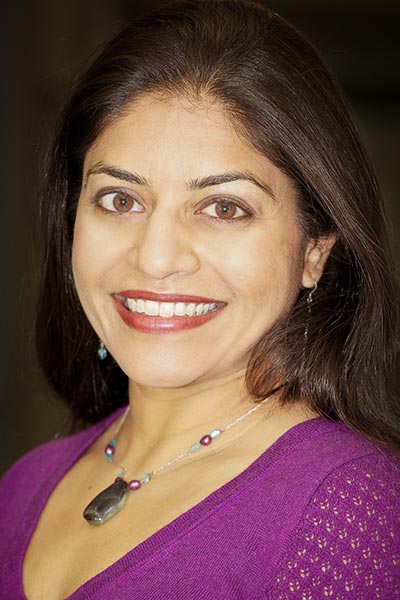 As a dancer, Dr. Shah has incorporated her knowledge of dance with her skills as a sports medicine physician to treat dancers. Depending on the injury, Dr. Shah can help determine and outline what portions of class a dancer can continue with rather than limiting everything completely. She is the physician for Contra Costa Ballet, Diablo Ballet, Axis Dance Company, New Ballet- San Jose and several of the Bay Area Schools.
She has published articles in peer-reviewed journals and books including original research. She is one of the first physicians to publish an article on Readiness for Pointe and created a program based on this to help studios and parents determine if their dancers are ready for pointe. An individualized program is created to help dancers correct problem areas to help with pointe readiness. Several local schools are now requiring their dancers see Dr. Shah prior to starting pointe.
She served on the board of the International Association for Dance Medicine and Science from 2011 – 2019 as a member-at-large and then on the executive as secretary and treasurer.  She is currently on the executive committee for  Taskforce on Dancer Health for Dance USA.  She serves as a member of Dancer Wellness Panel for 4dancers.org. She is also a volunteer at the Healthy Dancer's Clinic in San Francisco, CA.
Dr. Shah, as a former gymnast and rhythmic gymnast, is part of the USA Gymnastics referral network. She has enjoyed caring for several local gymnasts in the area and as a team physician at the USA Nationals in 2010 and the World Championships in 2003.
As a Team Physician for US Figure Skating, Dr. Shah enjoys traveling internationally caring for the athletes.
Dr. Shah is a member of the Performing Arts Medical Association. She has treated performers from Cirque du Soleil, the San Francisco Opera, Berkeley Repertory Theater, A.C.T and the Broadway Shows: Hamilton, Cabaret, American Idiot, South Pacific, The King and I, Mo Town, Billy Elliot, The Book of Mormon, My Fair Lady, and the Lion King. She has treated several local musicians including pianists, Cello players, violinists, guitarists, and more. She is also a member of the health and wellness team for the highly acclaimed Blue Devils Performing Arts Corps.
As a Team Physician for USA Weight-lifting, Dr. Shah enjoys traveling internationally caring for the athletes.
Team Physician:
USA Artistic Swimming
Team USA Physician for USA Figure Skating
Volunteer Team Physician USA Weightlifting
USA Gymnastics Referral Network
Mill's College, Oakland, CA
Northgate High School, Walnut Creek, CA
Dance Company Physician:
Axis Dance Company
Contra Costa Ballet
Diablo Ballet
New Ballet- San Jose
Pamela Hayes Dance Company
San Francisco Ballet School
Professional Associations:
American Medical Society for Sports Medicine, Fellow
American College of Sports Medicine
American College of Physicians, Fellow
International Association for Dance Medicine and Science
Performing Arts Medicine Association