For Appointments and Clinic Inquiries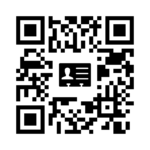 Accepts PPO Plans & Medicare
(check with your insurance provider to verify)
For Non Medical-Related Inquiries Only.
Our power is out due to a transformer outage.
They are working to fix it. Unfortunately, the phone lines are down but you can still come to the Clinic to be seen if you have an appointment today. We will return messages as soon as we are able.
Thank you.
Our Internet Is Currently Down
If you have any questions or need to get in touch with us please email hazel.javier@bassmedicalgroup.com. Thank you for your patience.