For Appointments and Clinic Inquiries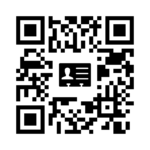 Accepts PPO Plans & Medicare
(check with your insurance provider to verify)
For Non Medical-Related Inquiries Only.
The health and safety of all of our patients and staff is important.
Dr. Shah is an essential medical practice and is open.  We are happy to be seeing patients in the office. We continue to offer a limited number of appointments using telehealth (by video and audio). While in the office, we must continue to follow strict rules to keep everyone safe.  We require patients to follow some simple rules:
 Wear a mask or face covering at all times once entering the building. The mask must cover the face and nose the entire time.
If in the last 14 days, you have either:
Traveled to a high risk area ( CDC travel advisory page)
Traveled anywhere by airplane or cruiseship
Tested positive for COVID-19
Been in close contact with someone who has confirmed COVID-19
Have any symptoms, even if related to allergies, including but not limited to:  body aches, sore throat, runny nose, diarrhea, nausea, cough, difficulty breathing, loss of taste or smell, unusual muscle pain, headache (out of the ordinary),  or fever with temperature > 100.4°F/38°C or higher
Then, please call us to reschedule your appointment and stay home. Please contact your primary care physician for concerning symptoms of cough, fever, and shortness of breath.